I'm sure that most pokie players will have come across Microgaming designed slots online before, for they have been in business for over 25 years now and have launched literally hundreds of them.
But as is always the case, some of their slots are much more popular than others, and this guide will be looking at which ones they are and will also be looking at the reasons why players do enjoy playing the top 10 slots from Microgaming too.
Most Played Microgaming Pokies
As soon as any slot and casino game designer launches a new pokie game, it will get plenty of play time from slot players, however only the very best online slots stand the test of time and the ones that you will see listed below are the ones that have done just that, each of which are designed and supplied by Microgaming.
1. Immortal Romance
2. Thunderstruck II
3. Tomb Raider
4. Thunderstruck
5. Avalon II
6. Loaded
7. Mega Moolah
8. Cash Splash
9. Break da Bank
10. Couch Potato
The one major advantage of playing Microgaming slot games, is that they can be accessed online via a fully downloadable gaming platform, or an instant gaming platform, and most of them are now also compatible with all smart phones and mobile devices too, so you can play them from anywhere and at any time. You'll also be able to find them available at some of the fastest paying online casinos which we have listed.
Why Play the Immortal Romance Slot?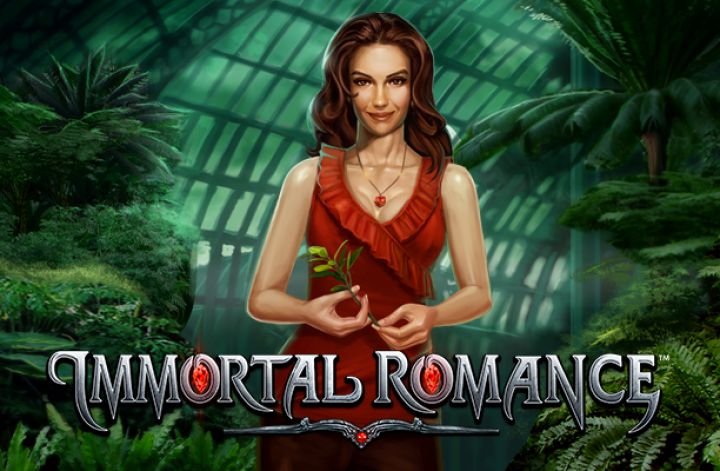 Microgaming certainly had a winner of their hands when they launched the Immortal Romance slot, for its 243 ways to win playing format had proven popular on their previously launched slots, but this new pokie came with plenty of additional features too.
By playing that game players must trigger the bonus game several times, and by doing so they then open additional ways that they can choose to play off a set of free spins, all those additional free spin's options boast their own unique built-in features too.
What's Unique About the Thunderstruck II Slot?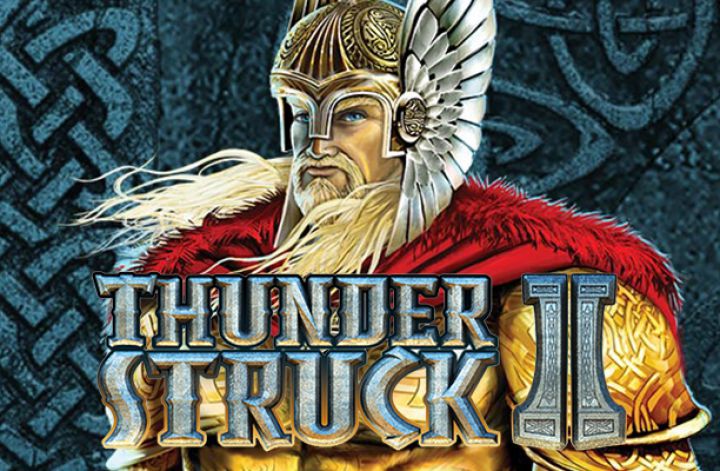 When clicking the spin button when playing the Thunderstruck II pokie, players will be eager to see a short delay and then the reels starting to shake slightly, for that will mark the arrival of a randomly awarded and potentially huge paying bonus feature.
That bonus features sees one to five reels becoming completely wild, and obviously the aim of players is to get all five reels turning wild, as that will see them winning the jackpot pay-out a total of 243 times!
Trigger Two Bonus Games on the Tomb Raider Slot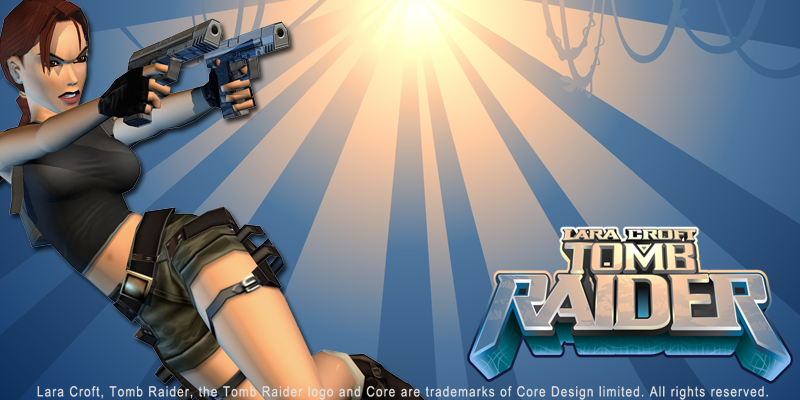 The Tomb Raider pokie is by no stretch of the imagination a new game, for it has been around for over a decade now, but there is something about that slot players do enjoy.
Maybe it's the high RTP or the optional pay-line playing structure, but in my mind is must be the picking game and free spins bonus games which are regularly triggered as it is being played that makes it such a hugely popular slot.
Microgaming Thunderstruck Slot as Popular as Ever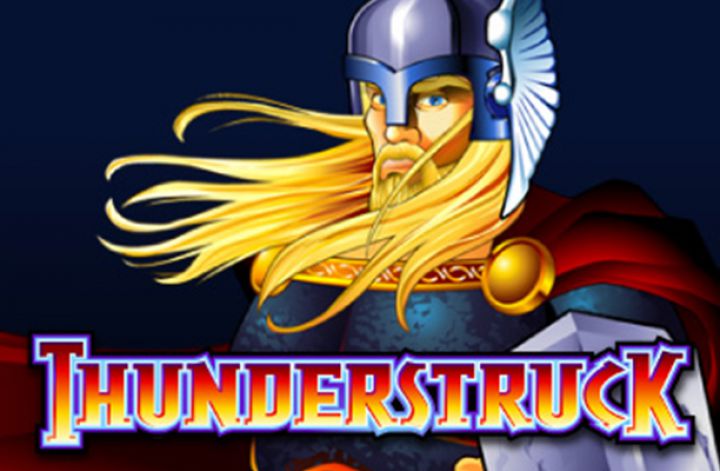 Another of Microgaming's older video slots that is as popular today as when it was launched is the original Mark I version of their Thunderstruck pokie, which is a slot on which players have full control over the pay-lines and the stake levels that they can play it for.
Three of the Ram symbols spinning in will however trigger a set of potentially high paying free spins, and those free spins an also be re-triggered as the free spins are being played off, so do considering giving it some play time one day soon.
Multiple Bonus Games on the Avalon II Slot
When playing bonus game awarding video slots, the aim for all players is of course to trigger one of those ever illusive huge paying bonus games, and make no mistake about it some of them can pay-out mega amounts of cash, when everything does fall into place as they are being played.
With that in mind make sure you feast your eyes over the Avalon II pokie, which is another popular slot form Microgaming, and watch makes it worthy of a listing on this guide is the fact that in total players have the chance of triggering eight completely different bonus games when playing it online or on their mobile devices too.
What do Microgaming Slots Offers?
If you are new to the online slot playing environment and are interested in giving slots from Microgaming a little bit of play time online, then below I have put together a list of many of the features available on many of their games.
Spin Speed Controls

Expert Mode (Auto Play)

Low to High Stake Options

Advanced Sound Effects

Bonus Games

High Pay-Out Percentages

Networkwide Jackpots

Reel Symbol Animations

Unique Wild Symbols

Free and Real Money Options
As the RTP's for all Microgaming slots have been published, then looking up that all important piece of information, and tracking down the slots which boast higher than average RTP's will never prove to be too difficult.
Pick Your Own Free Spins Feature on the Loaded Slot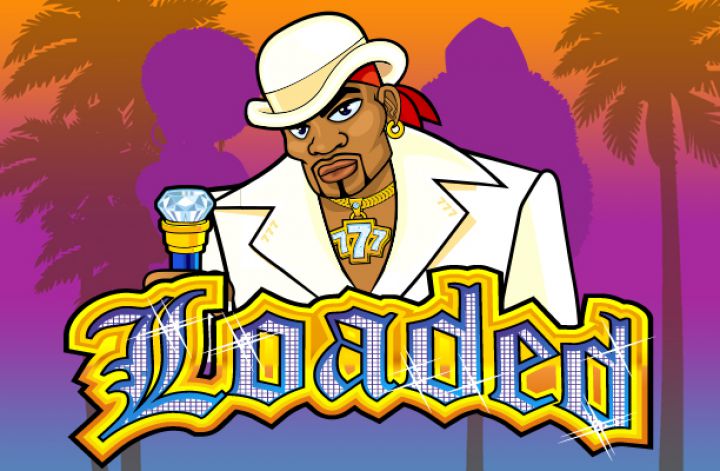 Three or more of the scatter symbols spinning into view when playing the Loaded slot will see players then having the choice of three different free spins bonus games, each of which comes with its own variance.
For a low variance type of free spins feature round opt to play off the 24 free spins on x2 multipliers but for a medium variance type of feature round the 16 free spins on x3 multipliers should be selected.
For a high risk and potentially high reward free games bonus round players are advised to select the 12 free spins option on which x4 multipliers will be in live play for the duration of that bonus game,
Four Random Jackpots to be Won on the Mega Moolah Slot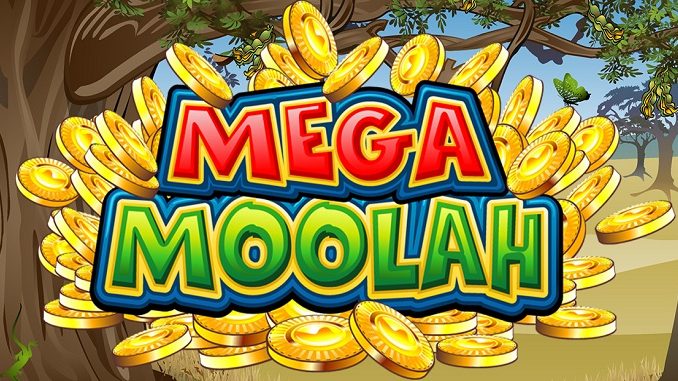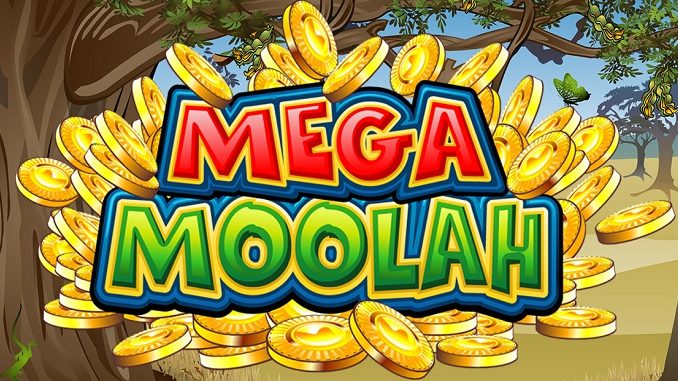 By playing the Mega Moolah pokie, and for any stake levels too, there is a randomly awarded base game bonus game that could be awarded to you, however when it is you are about to win one of the four progressive jackpots that are displayed at the top of the slot game screen.
That bonus game is the Mega Moolah feature on which a bonus wheel will be loaded up onto the screen, you are tasked with sending that wheel spinning by clicking onto the spin button, and by doing so you will then have to watch as the wheel spins, slows down and then stops.
Whichever segment of the wheel stops facing the win arrow, will determine just which progressive jackpot is going to be paid out to you, as there are several segments to that wheel each of which have one of four colours, each representing one of those four progressive jackpots. A set of free spins is the other bonus game that can be triggered when playing this Microgaming pokie too.
Regularly Won Progressive Jackpots on the Cash Splash Slot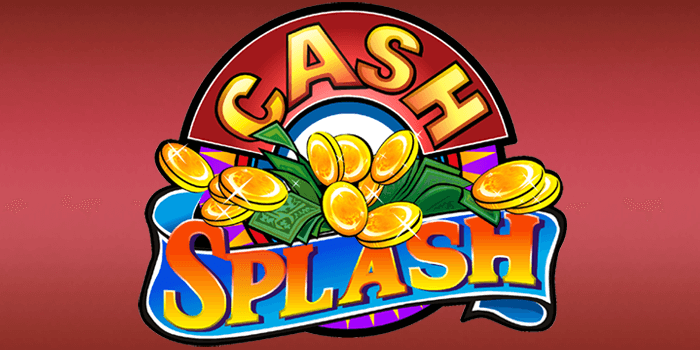 The very first version of Cash Splash was designed as a basic single pay-line, three reel progressive slot, and players have the choice of playing one to three coins per spins on that single pay-line, but the coin values are fixed at 1.00, so a maximum stake spin costs 3.00.
A maximum bet spin does need to be wagered to have any chance of winning its progressive jackpot by the way, and Microgaming have also launched a 15 pay-line version of Cash Splash too, but one again that slot has fixed coin valued which are 0.20 and all pay-lines need to be activated by players to have any chance of winning the progressive jackpot.
High Variance Break da Bank 3 Reel Slot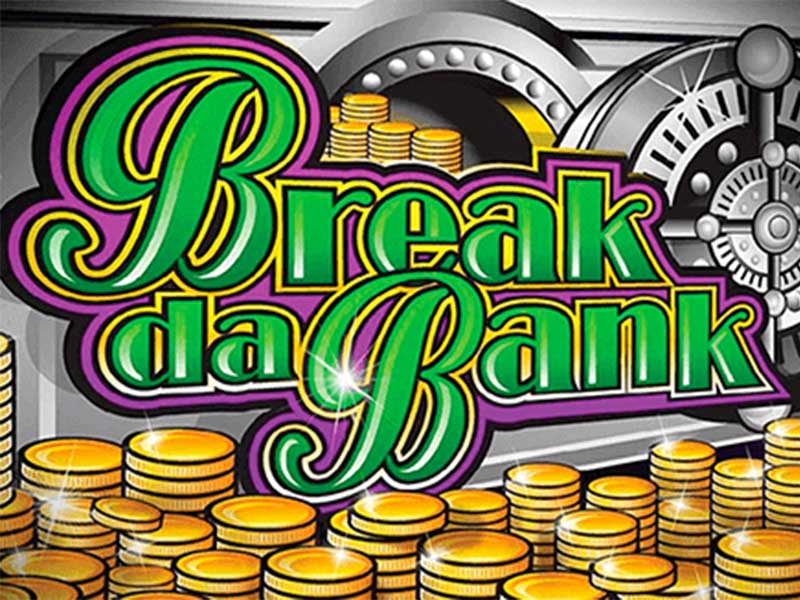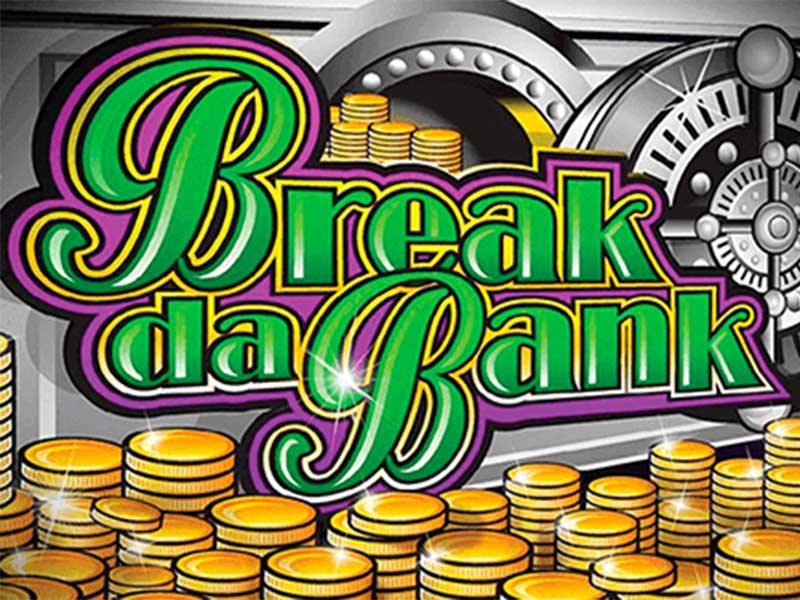 If playing three reel slots is something that does appeal to you, then allow me to introduce you to the Break da Bank slot on which there are three reels and five pay-lines are also on offer, and players can play from one to five lines per spin.
What makes this slot playable is that the higher the number of pay-lines you activate, the more you stand to win, for each pay-line has a different jackpot pay-out associated with it, and the highest number pay-lines have much higher jackpots than the lower numbered pay-lines.
Huge Valued Wild Multipliers on the Couch Potato Slot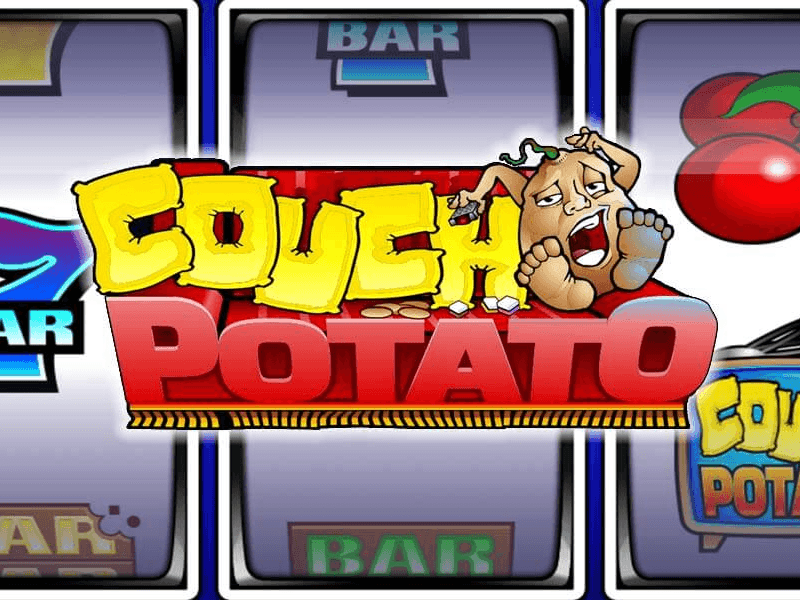 One additional three-reel slot machine that could be very appealing to you from Microgaming is their Couch Potato slot, which by the way comes with a very high RTP of 97.40% which to be fair to Microgaming is one of the main reason's players love playing that slot.
However, with just one pay-line there does need to be something else attached to this slot that makes it attractive to players, that is the wild symbols, by the way.
One wild symbol forming a winning combination boosts the associated winning pay-out by 5 times its value but get two wild symbols and any third reel symbol and the pay-out of that third symbol is boosted by a mind blowing 25 times is pay table listed pay-out amounts.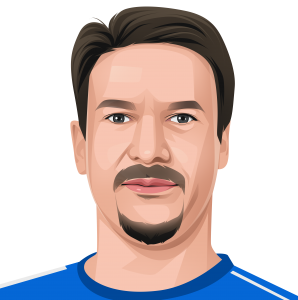 David is a veteran slots player with over 15 years of playing experience in both online and land based casinos. He knows exactly what makes for a good online casino and is always keen to share his expertise with other players.