Lightning Box Game slots are certainly proving to be popular with players, and if you have not yet given any of them a try you need to do so sooner rather than later, for they really are going to liven up your online slot playing sessions as one of the biggest slots boss sites around.
Whilst there are plenty of their slots available, I have compiled this Top 10 Lightning Box Games slots guide to showcase to you the slots of theirs that I enjoy playing, and for the reasons set out below.
Why Play Lightning Box Games Slot Machines?
I know you may already have many slots you seem to play time and time again, but here are a few reasons I feel you really do owe it to yourself to look into playing Lightning Box Games online slots:
Low to High Volatility
Multi-Stake Slots
Regularly Awarded Bonus Games
Huge Payout Potential
Demo Mode Option
Auto Play Settings
Fully Configurable
Stunning Animations
Themed Sound Effects
Keep in mind too, that being instant play slots you will never be required to download any software to access them and giving them any amount of play time at no risk for free will be easy to do at any of the many top rated casino sites that carry those slot machines.
In fact, I would advise you to try some of those listed down below some play time today, as you are going to love their sleek design and the potentially huge jackpots they have on offer as well.
Bondi Break
Lightning Box certainly know how to design slot games that catch the eye, and their 25 pay line Bondi Break slot is a game you will have a ball playing. It is one of their most recent releases by the way and offers you the chance of winning a huge jackpot payout too. Just be aware it is a high variance slot but one many players do very quickly warm to playing.
Kalahari Safari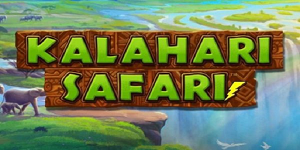 There are so many great playing and potentially huge paying slots available at casino sites that offer the dynamic range of Lightning Box designed slot machines. But the 1024 ways to win playing structure on offer on their Kalahari Safari slot does make it a game worthy of your closest attention and being a medium variance slot, it is one that many players love playing time and time again.
Blown Away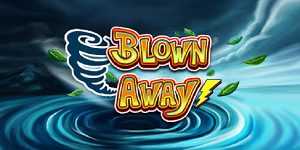 There is no doubt in my mind then when you give the Lightning Box designed Blown Away slot any amount of play time you will have a fun and an exciting time, there is a lot to like about its design which includes its high 95.70% RTP its medium variance structure and its 25 pay lines too, so be on the lookout for it when you next log into your chosen online casino site.
Lightning Horseman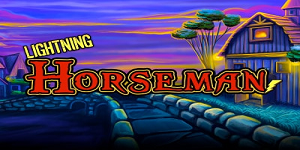 No two slot machines are designed the same way, and as such it is important to find a range of them that tick all of the right boxes on your own personal checklist, and the Lightning Horseman slot may just do that. A 40 pay line slot with bonus games and bonus features and some low to high staking options are what you will find waiting for you if you choose to give it some play time.
Chicken Fox
There are certainly plenty of slot games you are going to have to try out, if you do come across a casino site offering the range of Lightning Box slots but do consider giving the 25 pay line Chicken Fox slot a whirl, for thanks to a fun to play off and potentially high paying free spins bonus game that could be triggered, it is certainly an exciting slot to play.
Five Pirates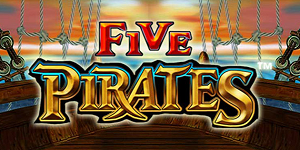 Pirate themed slot games are not in short supply, however one that I did set about playing recently and one that does pack a very real punch is the Five Pirates slot, which comes with a 1024 ways to win playing structure and a bonus game that really will have you on the edge of your seat with excitement each and every single time you trigger it.
Eagle Sun
For slot players looking for some potentially huge paying sessions, you really do we it to yourself to track down and play slots such as the Eagle Sun slot, for it is a high variance slot and one that has an exciting and often huge paying bonus game too, make sure you add it to your ever growing list of Lightning Box designed slots to play one day soon is my advice.
Toro Rockets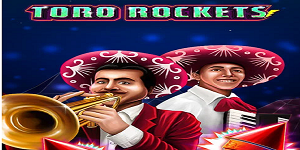 If you are seeking out slots to play that offer all manner of unique bonus games and some rather unusual playing structures too, then there is no doubt in my mind that you are going to enjoy playing the Toro Rockets slot on which you will have a mind blowing 243 ways to win in live play on each base game spin you send into live play.
Extreme Fishing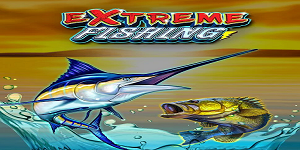 There are three features on offer on the Extreme Fishing slot that players do enjoy and are ever eager to trigger when playing it and they are the Shark Attack, Free Games and Fishing Feature, this slot has both a high jackpot and a decent payout percentage too but is not an expensive slot to play thanks in no small part to its 25 pay line playing structure.
Spartan Fire
You will be stepping back in time to Ancient Greece if you decide to get stuck into playing the Spartan Fire slot game, in fact it is a slot I do feel is going to be worth playing thanks to its multiple bonus features its 40 pay line playing structure and the high risk but often highly rewarding high variance playing structure too.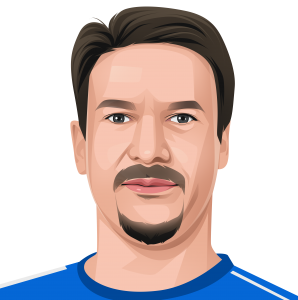 David is a veteran slots player with over 15 years of playing experience in both online and land based casinos. He knows exactly what makes for a good online casino and is always keen to share his expertise with other players.