Bonus Buy Slots were introducing to the online gambling world in 2017 and have since grown in popularity. Sometimes known as a 'feature buy', the bonus buy option allows players to simply 'buy' a specific bonus round that might otherwise take a lot of spins to activate. The top rated bonus buy slots include: Genie Jackpots Megaways, Punk Rocker slot, White Rabbit Megaways, Majestic Megaways, Rainbow Riches Megways, Buffalo Rising, Barbarian Fury, Book of Gods and Extra Chilli.
Our Top Rated Slots With Bonus Buy Features
It was originally introduced by game developer Big Time Gaming in their 2017 Megaways slot White Rabbit with the trademarked Feature Drop slots, in which players could also also collect coins during their spins which would lower the cost of buying the feature the longer you played. The feature quickly became popular with players around the world and was adopted into other slots, including Extra Chilli and Book of Gods. The idea is simply to reduce the number of spins required on a slot to get to a certain bonus level.
Slots with bonus buy features have been implemented in many different ways by various game developers over the years but always follow the same general principle of buying spins. Some offer very expensive bonus buy options that often don't work out cost-effectively, while others have bonus buy features that don't even guarantee a bonus but simply give more free spins.
Why?
The main reason behind bonus buy slots is to 'jump ahead' in a sense to a more exciting part of the base game. Many slot players know they must play for ages and spend a lot of money buying spins before activating the bonus features where they can win big.
For this reason, slot game developers appeal to the logic of skipping this step and getting straight to the action. However, even after paying and activating the bonus round, it's possible you still won't win – meaning you lose a lot of money very quickly! Another key point to take into account is that you may not have the option to use a bonus buy feature if you are playing with free spins as the result of a welcome bonus.
When playing on a buy a bonus slot machine, you should take some time to do a quick estimate of the cost benefits to ensure that it's worth the risk. Here is a look into the various ways that different slot games configure the buy-in and max payout settings:
Buy-in cost VS max payout
While online casinos likely introduced slots you can buy bonus features on to address a customer need, they wouldn't have done it if they didn't feel it benefited them in some way. However, that doesn't mean players can't benefit from it too. It is important to consider the cost of the bonus buy feature vs the max payout and whether you would have spent that same amount otherwise.
In most cases, opting to pay and activate a bonus round will give you a higher RTP but it's always a good idea to do a basic cost estimate. Bonus buy slots all work in different ways and some can be more confusing than others. Most importantly, you are spending a lot in a short space of time which usually equates to a higher average expenditure over the day. On the flip side, you are drastically reducing the time spent to get to a point where you could win big.
For example, in the original bonus buy slot White Rabbit, the cost to buy the bonus feature is 100 times your current betting level. However, the maximum potential payout is 13,000 times and the RTP 97.39%, making it one of the best bonus buy slots. Another megaways slot from Big Time Gaming, Extra Chilli, has a 50 times buy-in with a potential 20,000 times max payout but a lower RTP of only 96.2%. It really comes down to how lucky you think you are!
Controversy
While most players welcomed the feature, it's popularity attracted attention and led to a certain degree of controversy around the world. At the center of the criticism was concern that 'buy bonus' slots targeted vulnerable gamblers who miscalculate the cost. Defenders of the feature argue that it is entirely optional and therefore up to the player to decide its value, particularly since it can potentially save both time and money.
In the United Kingdom, the bonus buy feature was eventually banned by the UK Gambling Commission (UKGC) in October 2019. According to its remote gambling and software technical standards (RTS), the feature breaches RTS requirement 14A: "Gambling products must not actively encourage customers to chase their losses, increase their stake or increase the amount they have decided to gamble or continue to gamble after they have indicated that they wish to stop."
While some game developers can simply disable the bonus buy feature on the base game, others may have to recall slot games and completely re-program them to remove the feature. The feature is present in several slot games from popular developers like Blueprint, Yggdrasil, Relax Gaming, Bacrest, and NextGen.
Where are Bonus Buy Slots Available?
Other than in the UK, as mentioned above, bonus buy slots are available in all legal online gambling jurisdictions. This means they are available to players in Canada, New Zealand, Australia, and many other countries where online gambling is legal. Despite the ban in the UK, the feature seems to be very popular amongst slot players and will likely stick around as currently, no other jurisdictions have plans to ban it, so all New Zealand slots players can continue to enjoy these features where they are added to certain slots. 
Depending on the platform you're using, you will have access to a variety of different slots games, some of which may have bonus buys. Developers that have released the most bonus buy slots games are Scientific Gaming Interactive (SGI), Big Time Gaming (BTG), Blueprint Gaming Inc, and Relax Gaming. A quick online search will reveal several sites that list their best bonus buy slots but be sure to do your research first. Independent review sites should give a good indication which slots games offer the best chance of winning.
FAQ
Below we answer some of the most common questions people ask us. 
?

Are Bonus Buy Slots Available in Free Demo Mode?

Yes, all slots with this feature are available in free play mode.
?

How Much Does it Cost to Buy the Bonus Feature?

Usually it is 100x your stake but it can range between 50x to 200x.
?

What the Difference Between Bonus Buy and Feature Drop Slots?

Feature drop slots provide the additional benefit of lowering the price of buying the bonus round the longer you play the slot for.
?

What is the Best Bonus Buy Slot?

We recommend Genie Jackpots Megaways, Rainbow Riches Megaways and Punk Rocker slot.
?

Can The Bonus Be Bought More Than Once?

Yes, you can buy the bonus as many times as your bankroll will allow. However, it can be expensive to do this so remember to play within your means.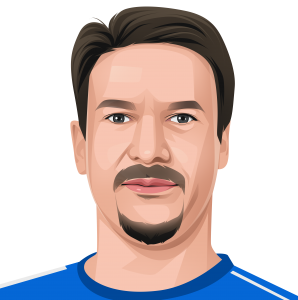 David is a veteran slots player with over 15 years of playing experience in both online and land based casinos. He knows exactly what makes for a good online casino and is always keen to share his expertise with other players.